A measurement and evaluation software developed specifically for this HFLE allows a simple and reliable control and access of the measuring system and data analysis.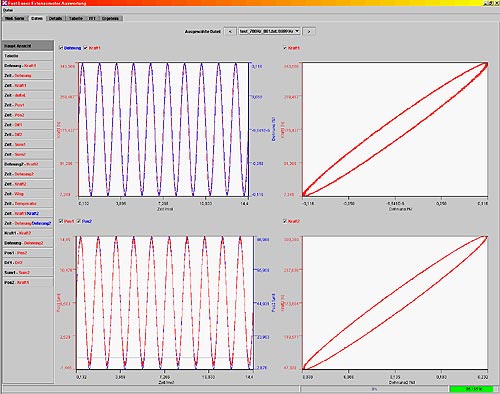 The software shows force and strain signals as well as the position signals.
The software is able to record measurement series with different testing frequencies. The dynamic characteristic values are shown depending on the frequency.